The Gordon Agency
The Gordon Agency was started in 2000 and continues to grow to meet the needs of our clients. With a combined experience of over 85 years, we have the right fit for your personal and commercial lines of insurance.
Meet Michael Gordon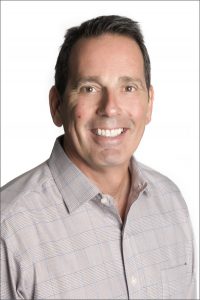 Michael Gordon started his insurance career in 1993 when he obtained the General Lines Agents License.  He has achieved the designation of Accredited Advisor in Insurance.  After working for another agent for seven years, Michael opened The Gordon Agency in 2000.  His professional passion is guiding clients in areas where they may not have expertise.  He enjoys helping commercial and personal lines clients as they navigate their insurance needs.  As the years passed, the staff at The Gordon Agency has steadily increased.  Surrounded by his "second family", together we have many opportunities to assist and protect our clients and their assets.
When not attending to his business, his clients and their needs, Michael enjoys outdoor activities with his family.  Golf, cycling and hiking are among the hobbies he participates in.  As father of twin boys, Michael takes every opportunity to mentor children, both his own and others in the community.  Coaching sports teams is a great opportunity to make a positive impact in children's lives.  While Michael is extremely proud of The Gordon Agency, his greatest accomplishment is his family.  Being a devoted husband and father come naturally and provide immeasurable returns.
Meet Holly Yeager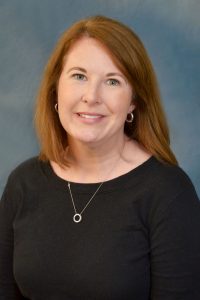 Holly Yeager joined The Gordon Agency in 2005 and is a licensed 220 Insurance Agent, specializing in personal lines and specialty commercial underwriting. She is also accredited as a Professional Insurance Account Manager.  Mrs. Yeager is a native Floridian growing up in Lakeland Florida.  Holly received her Bachelors in Social Work from the University of West Florida. Upon graduation she worked specializing in in-family adoption for Gulf Coast Community Care.   Mrs. Yeager and her husband are proud parents of a 1st grade son.  Holly enjoys spending time with her family and volunteering at her son's school.  She is also an active member in the Indian River Chamber of Commerce.
Holly understands the importance of listening to the insured and providing them with options for their insurance needs.
Meet David Margolies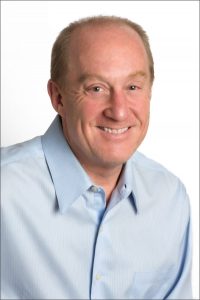 David Margolies joined The Gordon Agency during the summer of 2007 and was licensed later that year. He holds an Agent's license as well as certification as a Certified Professional Insurance Agent (CPIA). He takes pride in helping his clients by providing dedicated customer service skills acquired during his 14 years at Cellular One/AT&T Wireless Services where he worked his way up to Call Center Manager of their West Palm Beach Business Office.
David was born in Brooklyn New York, raised in Marlboro New Jersey and received a Bachelor of Arts degree in Psychology from Trenton State College/The College of New Jersey. He attended the University of Delaware for one year as part of their Student Exchange Program. David moved to Florida in 1989 and has been a resident of Coconut Creek since 1994. Fitness is important to David. Since taking up avid walking and jogging in 2012 David has participated in and finished 26 Half marathons and numerous 5Ks and 10Ks. He also goes to Orange Theory Fitness 4-5 times a week. He is the proud uncle of 6 nieces and nephews.
Meet Kyle Helander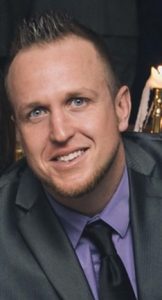 Kyle Helander has been in the Insurance Industry since 2007 specializing in personal and commercial lines. Kyle had his own agency with a focus on commercial insurance before coming to The Gordon Agency in 2013. He holds a 220 license and enjoys helping clients find the right products to match their insurance needs and keeping them properly protected. Fun facts about Kyle, he is Finnish American and played semi-professional soccer overseas in Finland, He's an instrument-rated private pilot who enjoys flying on his free time and enjoys doing Jiu-Jitsu, Boxing, Muay Thai and Crossfit as well as snowboarding, boating and being outdoors and active whenever possible.
Meet Victoria Ardito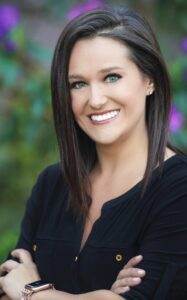 Victoria Ardito began her insurance career back in 2012 as a Customer Service Representative. It didn't take long for her to realize her passion for the industry and in 2014, she got her     2-20 General Lines License. Victoria's specialty is in personal lines insurance and with her extensive customer service experience, sales knowledge and multiple years managing an insurance agency. She makes a wonderful addition to The Gordon Insurance Agency.
Victoria Ardito was born in Massachusetts and moved to Florida when she was 10 years old. She basically considers herself a Floridian now as she enjoys everything under the sun from going to the beach, paddle boarding, and being out on the boat. Victoria is also an avid runner, having completed in over 20 races, including 4 ½ marathons. Victoria also spends her personal time giving back to the community by volunteering at the Humane Society of the Treasure Coast and volunteering as a board member of her Condo Association. She is also a Florida Notary Public. 
Victoria's goal in her career is to educate her clients by making them aware of the potential loss exposure and the coverages that are available to help protect them. She takes the time to listen to her clients and make sure they have a policy that is tailored to their needs. 
Meet Mike McFadden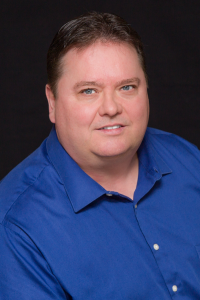 Mike McFadden joined The Gordon Agency in 2018 and is a licensed 220 Insurance Agent. Mike graduated from the University of Rhode Island with a B.S. Degree in Business Management and an Associates Degree in Economics. Mike is originally from Bristol, R.I., moved to Florida in 2011 with his wife, and currently lives in Boca Raton. Mike is an active member in the local Chamber of Commerce, and also volunteers with some of the local animal rescues along with his wife. Mike enjoys hanging with friends and family, also enjoys traveling while experiencing new places, cultures, and connecting with new people. Mike is a huge College and Pro sports fan, and his favorite teams are Notre Dame, Dallas Cowboys, and Boston Bruins.
Mike prides himself on being able to help clients find the best solution for their insurance needs, and to ensure that they are better protected at all times.